Total Pro Roofing received recent press coverage in the nationally distributed Roofing Contractor magazine, twice!
The recognition is related to the company "Roofs for Troops" initiative that gives back to veterans who have served our country.
Total Pro Roofing's first appearance with Roofing Contractor magazine was on the front page of their online edition:
Total Pro Roofing, of Grayson, Ga., recently replaced a roof for a U.S. military veteran as part of its annual Free Roofs for Troops program.

SPC Charles Mathis served in the U.S. Army during Operation Desert Storm. These conditions meant 140-degree temperatures, chemical attacks, air strikes, artillery raids, loss of life, and enemy prisoners of war that included children under the age of 12. Like many he served alongside, the aftermath of serving in such a hostile environment had a lasting impact on Mathis, who needed a new roof.

Total Pro Roofing started a Free Roofs for Troops program in 2016 to give back to veterans of the U. S. military. It provides free roof replacements for those in need by using a portion of the profits on every paid install. Help is needed to spread the word for future veteran applicants to be aware of this program.

"Total Pro Roofing's goal is to replace roofs for veterans several times a year and even more frequently as the future allows," said Owner Jason Carver. "As a private company providing this service, this program is entirely self-funded. Total Pro Roofing is grateful to the customers, the partnership with Active Heroes, a non-profit organization geared towards veteran suicide prevention, and all who have helped put Total Pro Roofing in the position to give back."
The article is available for viewing here: https://www.roofingcontractor.com/articles/92944-total-pro-roofing-donates-roof-to-us-army-veteran-in-georgia
We were thrilled to open the November 2018 issue and see further coverage in conjunction with our Roofs for Troops program.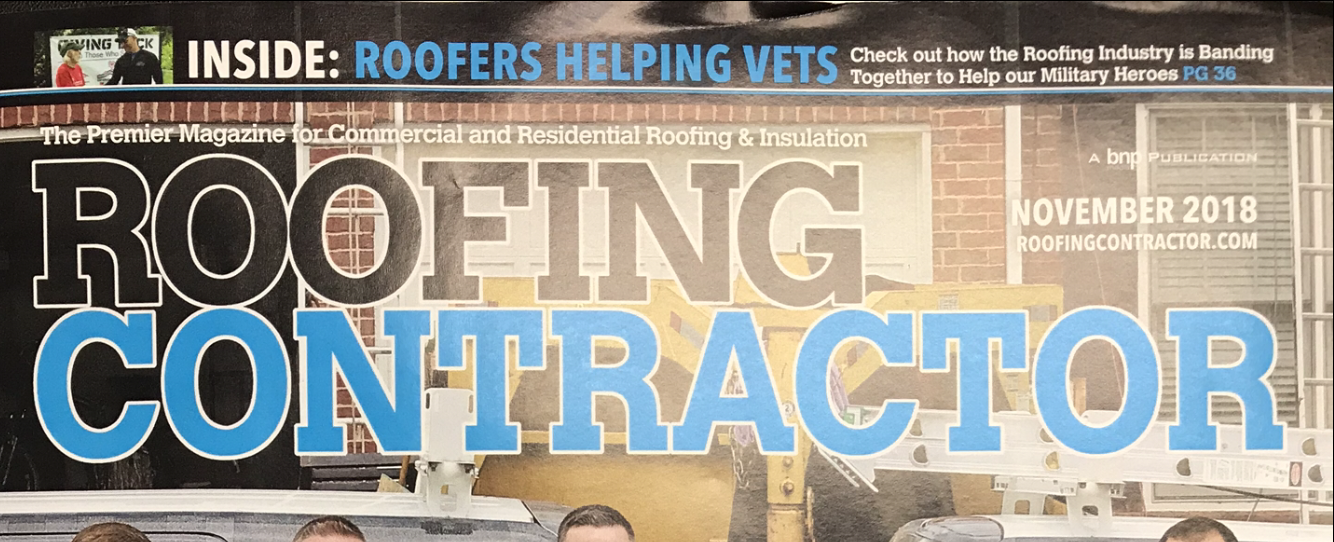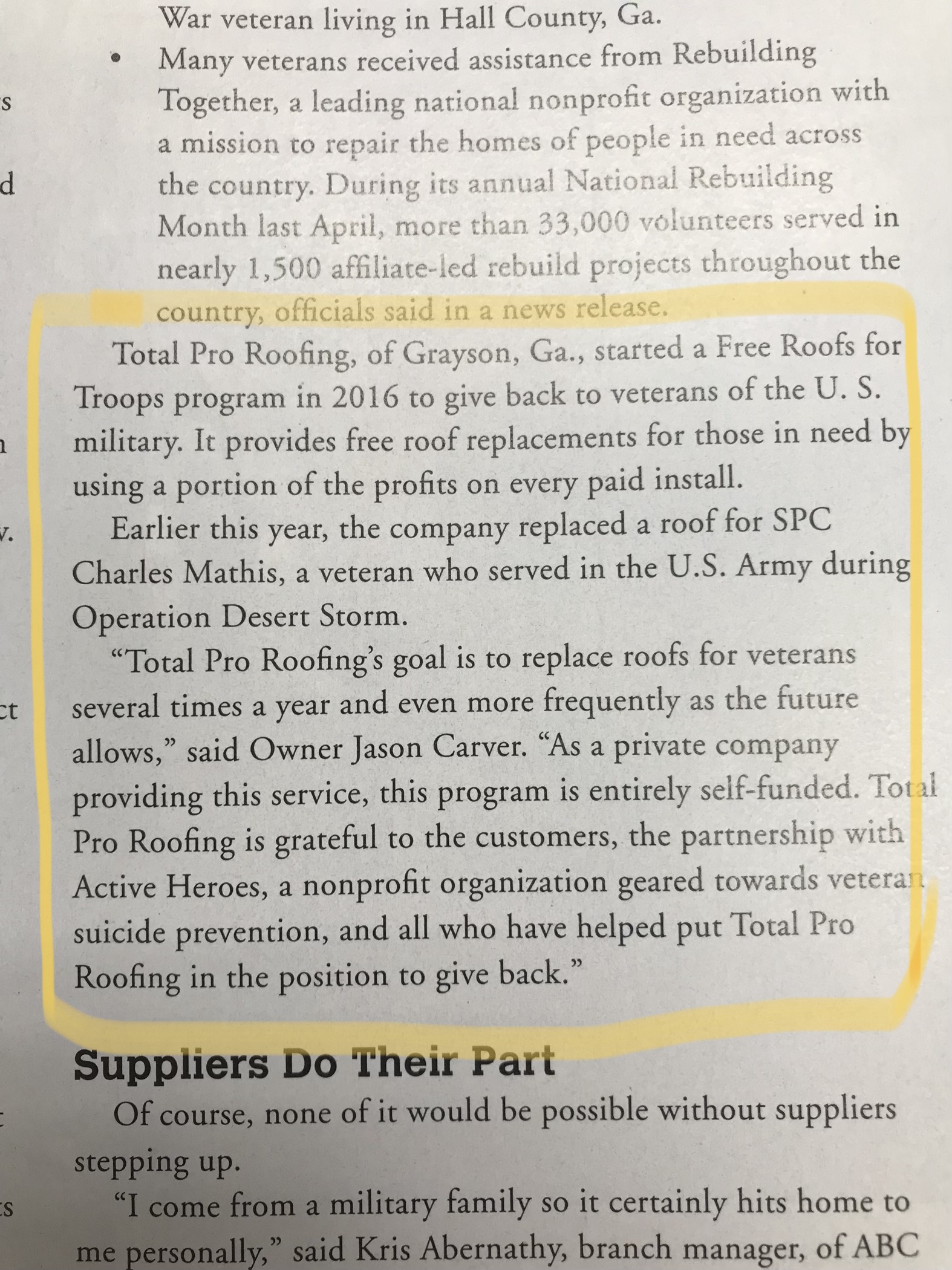 You can read the full article from the November issue of Roofing Contractor magazine here: https://www.roofingcontractor.com/articles/93223-roofing-industry-honors-veterans-year-round
Further information is available on our Roofs for Troops program at this link: https://totalproroofing.com/roofs-for-troops-total-pro-roofingatlanta-roofing-contractors/