Total Pro Roofing is proud to announce we have received 2018 Atlanta's Consumers' Choice Award for roofing.  The second year in a row!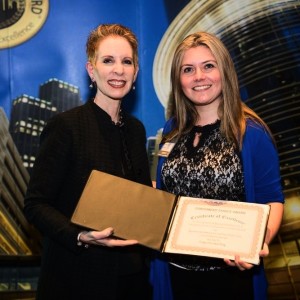 "For over 25 years, the Consumers' Choice Award has been considered a business seal of excellence. For recipients, the award not only constitutes the crowning achievement of their efforts, but also represents the knowledge that they have earned the trust and loyalty of consumers."   Total Pro Roofing was honored to accept this award on Thursday, January 21, 2019 at the Cobb Galleria in Atlanta, Georgia.
The evening's activities included a cocktail reception, dinner, and a fantastic speaker.  The evening's program opened with greetings from the Consumers' Choice team and was followed by keynote speaker, Rene Godefroy.  In attendance from Total Pro Roofing was co-owner Jena Carver and team member of the year: Matt Covington.  A wonderful time was had meeting other recipients and enjoying the evening.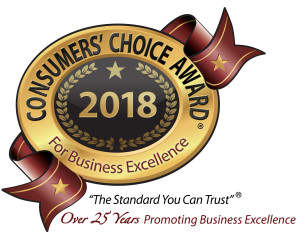 To receive this recognition, Total Pro Roofing was nominated and then passed through a voting process with Atlanta consumers.  Once selected, a company must pass an ethics review with a regulatory law firm based in Ohio.   It is at this point the Consumers' Choice Award gives their seal of approval. No more than 3 businesses are selected as recipients per category.  We are proud to be recognized as the best of the best!
A very special thank you to everyone who voted for us!   We truly are appreciative of everyone who took the time to select us.   You can learn more about the Consumers' Choice Award here:  https://consumerschoiceaward.com/