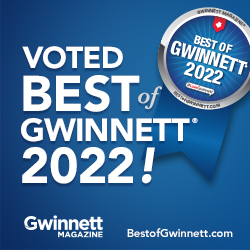 Thank you to all who continue to vote for us year after year!
This February we were thrilled to learn the news that we were voted Best of Gwinnett again!
Operating since 2012, Total Pro Roofing moved from Walton County to Gwinnett in 2015. Gwinnett has been amazing for us and welcomed us with open arms. Since 2016, we have received the Best of Gwinnett award for roofing every year!
Thank you again Gwinnett, here's to many more years!