The time has come and you are selling your home.  Now it seems like all those little repairs you have been putting off aren't so little anymore. Suddenly, you notice your roof and realize it is looking pretty rough compared to the neighbor's. What do you do now?
Sometimes it could be a case of just faded shingles with granular loss from age, especially if you've had no leaks. (You'll need to take a peek in your attic to look for signs of water stains on the underside of the roof decking.) Most of the basic 3-tab shingles that are aging out now were rated at 20-25 years. If you know the age of your roof and it is in the upper teens, be prepared for a buyer to bring a new roof request into play.  As a shingles age and become brittle, repairs become increasingly difficult.  Repairing an aging roof typically won't match visually because of fading.  Unfortunately, color options for shingles aren't as plentiful as paint colors.
What if you're missing shingles? What if there is storm damage up there? You will want a roofing professional to examine the damage first to prevent filing an unnecessary claim, but you might be a candidate for an insurance replacement. A good hail indicator? Check your gutters for dings.  With 2017's Hurricane Irma coming into North Georgia, many homes still have unaddressed wind damage. Often, wind damage isn't quite as visible because shingles can be lifted just enough to remain on the roof, but have a broken seal creating leak opportunities.  Wind and hail damage are one of the most common causes for homeowners needing a new roof.   The benefit is that the out of pocket cost is just your deductible and the insurance company picks up the balance. (A far better alternative to paying full price with all the other expenses that you encounter getting your home ready for the market.)  Total Pro Roofing is experienced with claims processing if that's the proper route for your needs.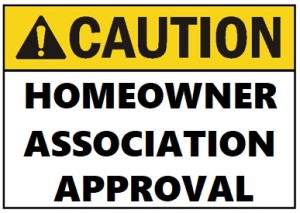 Wanting to appeal to the largest buyer pool, you make the decision to replace your roof.  (A 2016 study found that 71% wanted a move-in ready home.  Source: PRNewsWire.com. It can also prevent closing delays and further negotiations once your buyer has your home checked out by an inspector.)  What now? We recommend looking at the homes in your neighborhood.  Pay attention to the popular colors and shingle styles.  You'll likely notice architectural style shingles on many of the newer roofs.  (This dimensional shingle not only has better curb appeal, but can also help to mask structural imperfections in an aging and settling home.)  Just like you can attract a wide range of buyers with neutral interior wall color, the same can be said for picking a roof that complements the neighborhood colors. Your decision might be even easier if you have an HOA. If that is the case, you might find your choices are already narrowed down to 3-4 color choices, sometimes less.
At Total Pro Roofing, we are happy to inspect your roof and offer guidance with repairs as you prepare your home for the market. We have replaced and repaired thousands of roofs and can help provide insight on shingle style and color trends as well. Give us a call at 770-624-1009 or email us at: [email protected] to schedule an appointment.